Quality Plastering Services in Melbourne
The Plaster Wizards service the Greater Melbourne area, covering all plastering work for both residential and commercial projects. The Plaster Wizards work on new homes, renovations and additions, and provide competitive quotes on plaster crack repairs and patching.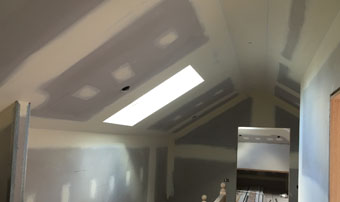 Insurance Work
Let us take care of your insurance work. The Plaster Wizards know how to manage your insurance plaster crack repairs and reduce the stress on you as a resident during the process.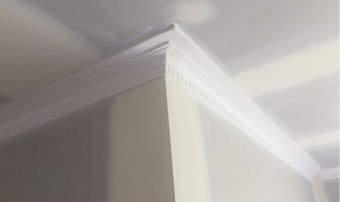 Square Set & Cornicing
Having completed many modern and contemporary projects, we continually deliver quality plastering services with perfectly straight square set, window reveals and shadow-line/p-50 for your doors and skirting boards.
Cornicing provides a sophisticated finish, and comes in a variety of profiles and sizes to suit your project. From the simple but modern Cove cornice to decorative Victorian styles, cornicing will add a feeling of height and space, as well as beautiful detail to your interiors, while saving on construction costs. With 12 years of experience behind us, we are experts at providing plaster cornices for buildings in Melbourne.
Ceilings
We do all kinds of suspended ceilings for your office, factory or shop including concealed plasterboard ceilings and exposed grid ceilings. You can choose from a wide range of tile properties and sizes such as acoustic and white finish plaster tiles. We can also install ceiling features such as sausage lights and bulkheads.
Preformed bulkheads can be used for practical purposes in covering internal fittings, or for cosmetic purposes to add emphasis and detail to a room. Preformed bulkheads come in standard sizes, but we can install custom-made bulkheads to suit your requirements.
Ceiling Roses are used to complement decorative cornicing, usually with a light fitting or chandelier suspended for effect. We can arrange for custom mouldings, or you can select from a wide range of existing ornate designs.
Walls & Finishes
We can also provide you with a Level 5 Finish, the highest standard of finish for plasterboard. Level 5 is recommended when gloss or semi-gloss paints are going to be used, or when critical lighting conditions such as spot lighting, or large window openings will occur.
Fire Rated and Acoustic Systems, and Metal Partition requirements will vary widely depending on your project, whether you need plaster cornices for your home in Melbourne or a suspended ceiling in the office.
Call the Plaster Wizards on 0411 479 330 to discuss your plaster service needs.